Empower Your Audience
Empower your audience and amplify the voice of truth with the Whistle42 Affiliate Program! We're excited to offer website owners the unique opportunity to integrate the Whistle42 whistleblower platform directly onto their sites. By simply adding our banner, you can provide your visitors with a direct channel to blow the whistle on financial improprieties, ensuring that no wrongdoing goes unnoticed.
Share Our Vision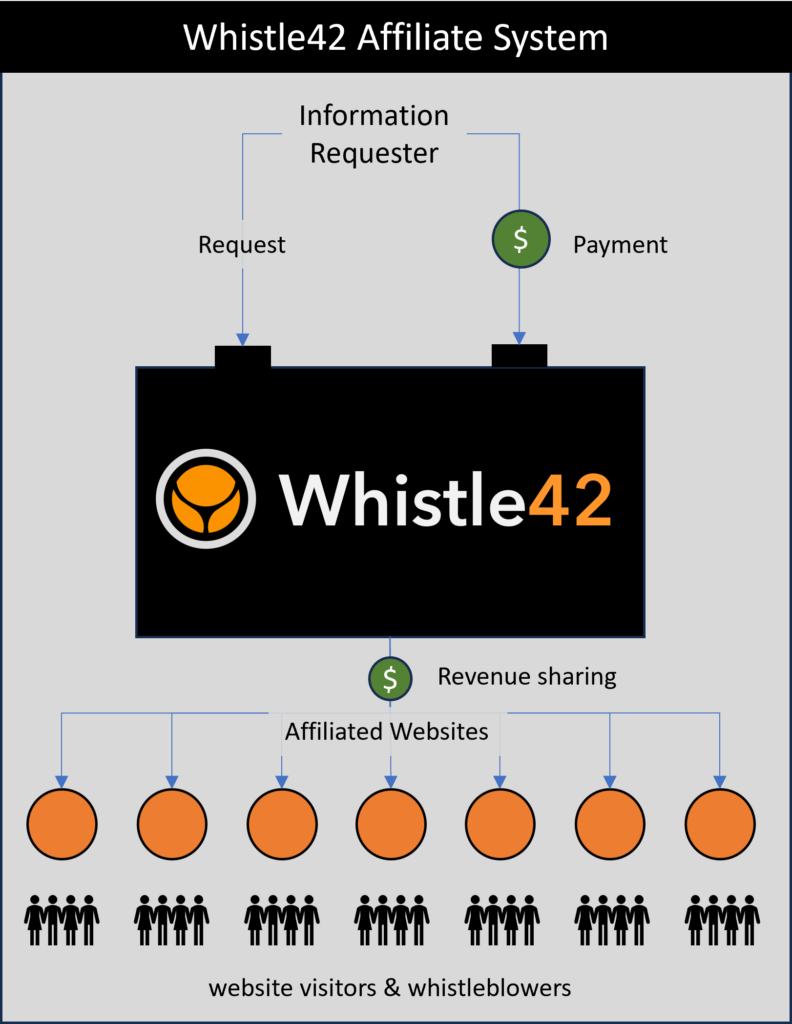 Our vision is to create a vast Whistle42 whistleblower network, uniting websites and their communities in the pursuit of transparency and justice. By becoming an affiliate, you're not just adding a feature to your site; you're joining a movement dedicated to fostering accountability in the financial sector.
Open a new source of income
We enable information seekers to submit inquiries through the Whistle42 Affiliate Network. In exchange, information seekers pay listing fees and success fees. We share these with the participating affiliates who have little work to do other than placing a Whistle42 banner.
Join Our Movement
Join us, upgrade your website's reputation, and let's work together to make the digital space a beacon of integrity and truth. Expand your site's impact and be a part of the Whistle42 revolution today!
We are planning to launch our affiliate program on October 15, 2023. Register today and get all the information and instructions to get ready for the launch.
Request Whistle42 affiliate membership: